This morning on Starting Point, Starbucks CEO Howard Schultz joins Soledad live in-studio to talk a new business plan for the company which better shares its profits with the local community.
Two New York City stores are participating in this pilot program, which donates five cents of every purchase will go to the Abyssinian Development Corporation, a local community organizations which provides education, job training and social services.
Schultz talks about the program this morning, and explains why it's imperative on business leaders to give back to the community. He also talks about his general dissatisfaction with political gridlock in Washington, and says business leaders can no longer support the status quo. See bites from the interview below.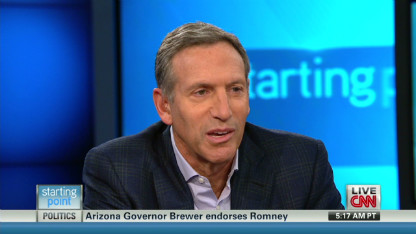 1
Starbucks CEO: Business must do more
Starbucks CEO Howard Schultz talks about his disappointment in the political process in Washington.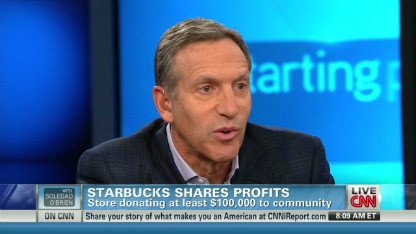 2
Schultz: 'We can't embrace status quo'
Starbucks CEO Howard Schultz says companies need to balance profitability and social consciousness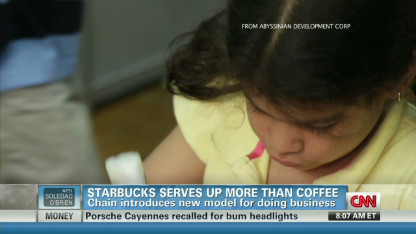 3
Starbucks CEO on new business model
Starbucks CEO Howard Schultz on a new business where the company shares its profits with community organizations.